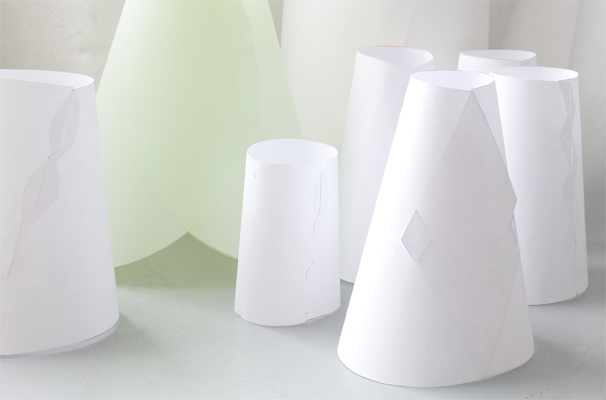 ABOUT Kaae & Kalsø

The design of the lamps has been created on the basis of a number of experiments to develop decorative joints of paper, without the use of rivets or glue. The overlapping of the foil has become an integrated and beautiful element which, together with a simple hanger in acrylic, is giving the lampshades their distinctive character and elegant Japanese-inspired look.

Peer Kaae Klausen -inventor and technical developer, he works with solutions for light, sound and interactive exhibition elements, etc.
Peer runns his own company Gadget Group since 1995
Karoline Kalsø -designer, graduated from the Danish Design School, she also works with graphic design and jewelry in acrylic. Karoline Runns her own company Kalsø Made since 2005.

Peer and Karoline live together and share the same workshop in Copenhagen. with their common skills and equipment, they can create lights and other products from start to finish.